Cleft lip and palate can result in feeding, speech, hearing, and tooth development problems. Dr. Backus works closely with oral surgeons to correct clefts and treat the dental problems that arise as your child is growing. Dr. Backus enjoys treating other dentofacial deformities that are associated with cleft lip and palate, including hemifacial microsomia, Teacher Collins, and Pierre Robin.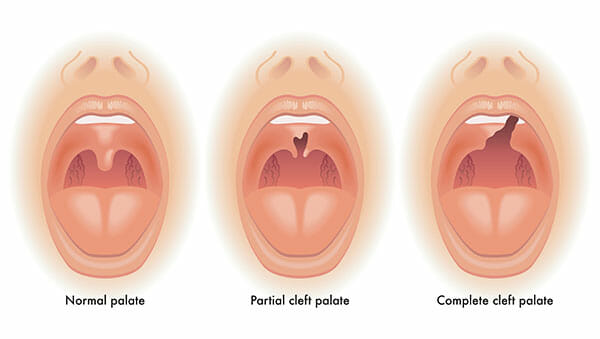 A cleft palate can now be diagnosed during a prenatal ultrasound. Cleft palate can also involve the lip, either on one side or on both sides of the lip. Signs of a cleft lip/palate include missing or small teeth, a narrow upper jaw, crowded teeth, speech problems, a hole between the mouth and nasal cavity (fistula), and clefts of the bone that support the teeth.
Treatment is performed in stages, beginning with surgery to repair the soft tissue palate and lip as an infant. Next, bone repair surgery is done via a bone graft at approximately age 8 or 9. Cleft palate patients typically need two phases of orthodontics. The first phase expands the palate and alleviates severe crowding. The second phase aligns the permanent teeth and corrects the bite, sometimes with jaw surgery while braces are in place.
Dr. Backus has had extensive training in cleft lip and palate and other craniofacial problems both in her orthodontic residency and in private practice since 1998. Dr. Backus works closely with oral and plastic surgeons at Children's Hospitals not only in Birmingham but also from around the country.