The Backus Difference
Our goal is to develop a smile that is not only beautiful and natural-looking, but most importantly, establishes proper health and function.
We strive, when designing our patient's smiles, to focus not only on an ideal bite relationship and beauty, but also the soft-tissue profile and smile aesthetics.
Your level of care is continually maintained, because, as professionals, we remain perpetual students and strive to always provide our patients with the latest up-to-date technologies and advancements in orthodontics.
Your appointments will always begin with our appreciation of your valuable time, and we strive to make sure our service is always prompt and focused on you.
You may not notice all of our skills, but we are confident that your experience with our office will be like no other and you can't help noticing our caring, friendly service and attention to detail.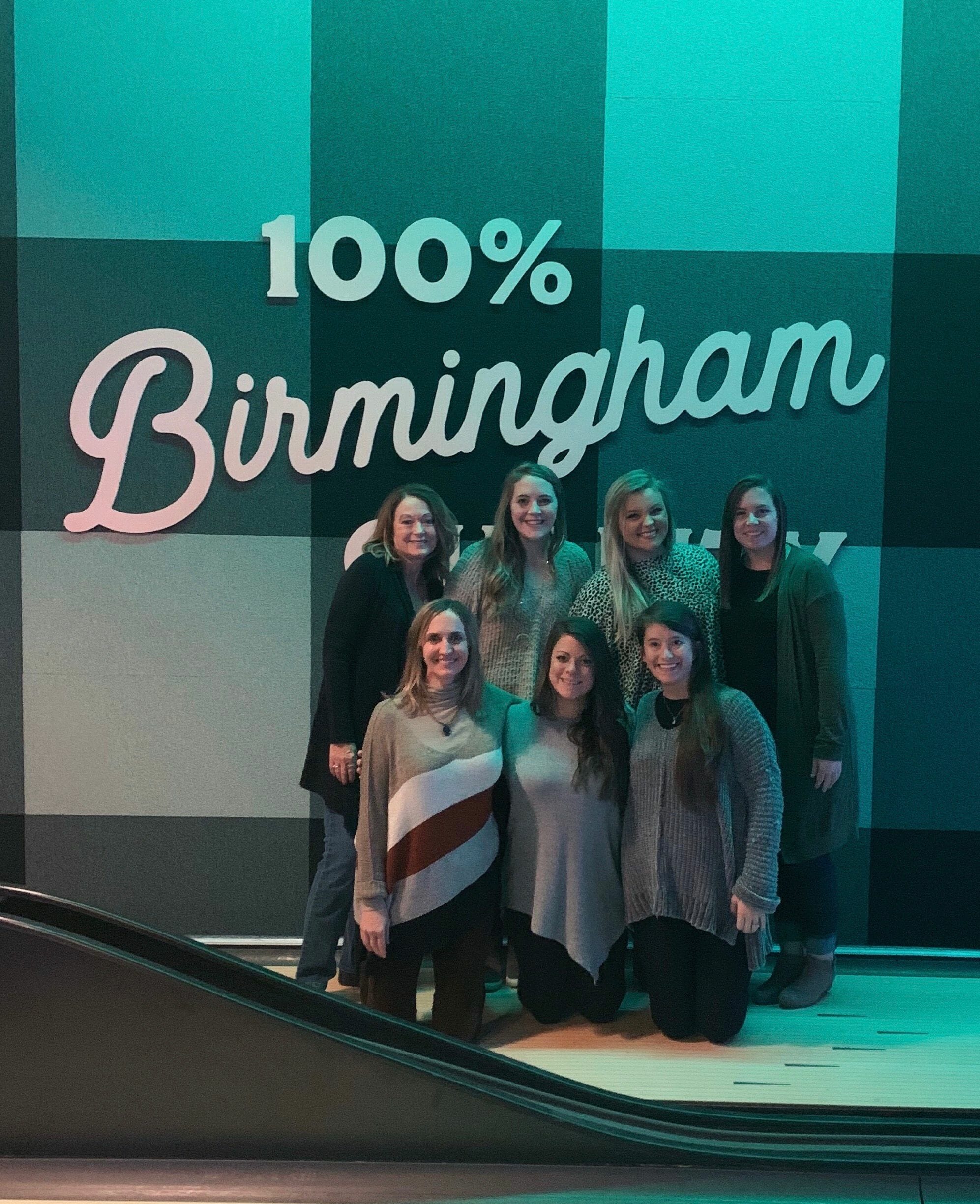 We Care About Our Patients
Follow-up phone calls: We routinely call or text our patients after key appointments just to ensure you or your child is doing well and let you know that we do truly care about your experience with our office.
Cards: We are constantly sending cards to thank, motivate and praise our patients.
Commitment to Communication: We make a conscious effort at every appointment to briefly update you about treatment and if it is progressing according to schedule. We are committed to keeping you informed and we will always make time to answer your questions.
TV's: We have TV's that play some of your favorite movies to make your appointment as enjoyable and relaxing as possible. We also offer Bluetooth wireless headphones that pair with the movie.
T-Shirts: Each patient receives a t-shirt at the braces appointment. Patients will receive additional BackusBucks for wearing their t-shirt to each appointment.
Contests: Dr. Backus and her team are dedicated to delivering the highest level of orthodontics, but at the same time making sure your orthodontic experience is fun and rewarding. Our office regularly holds contests throughout the year. Our prizes include movie passes, gift certificates, family event tickets, iPods and toys.
Video Game Room: We have an iPad bar loaded with video games to help our patients and their siblings pass the time. Current and popular magazines are available for our parents' enjoyment.
Toys and Stickers: We want the children to leave with a positive experience, so every new patient and their siblings are always offered a gift.
Retainers: An array of colors and styles are available for you to choose from when your braces are removed.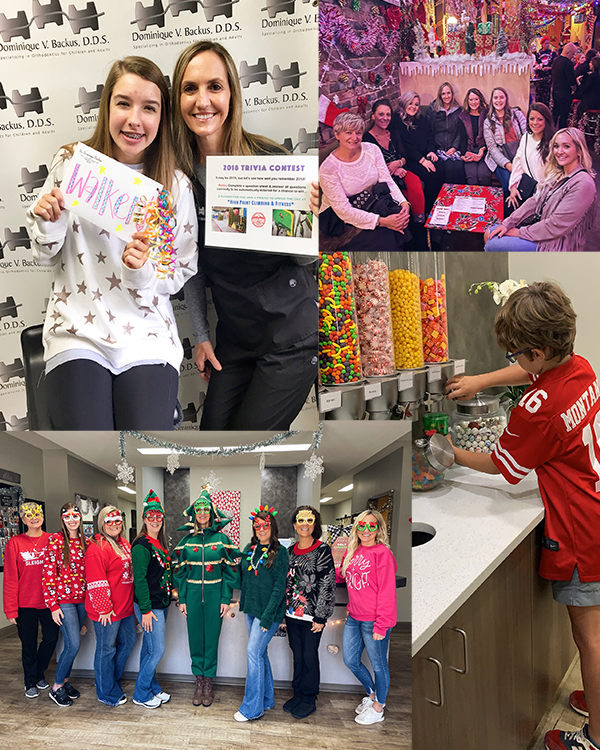 Fresh baked chocolate chip cookies: Baked for you daily by our team members.
Coffee Center: From our orthodontic treatment, to our coffee, we want you to know you are receiving the best. There is nothing better than a great cup of coffee, tea or hot chocolate early in the morning.
Team: We take great pride in being friendly to our patients and we guarantee your experience with our team will truly be a positive one.
There is truly a difference when it comes to orthodontic treatment. Dr. Backus is totally committed to providing the finest in orthodontic care. Because of our advance systems and superior service, we are confident you will experience this difference. We look forward to meeting you and discussing the benefits of creating a beautiful healthy smile just for you.
Office Benefits
We appreciate your desire to seek the best possible orthodontic care for you or your child. We pride ourselves on our honesty and patient respect, and assure you the best possible treatment. Here are a few reasons to choose our office and Dr. Backus for your orthodontic needs:
There is truly a difference in orthodontics!
Customized Systems For Our Patients
OrthoFi Online Services: When it comes to choosing the right provider for orthodontic treatment, there is a lot to consider – from the doctor's experience to the technologies they use to the way they make you feel. With our partner OrthoFi, we believe you should never have to choose between the best provider and a payment you can afford. With OrthoFi, the power is in your hands – you design a payment plan that fits your budget. It's easy.
We will work with you to create a payment plan that fits your budget, and you will know what to expect before beginning treatment.
With the simple click of a mouse (www.orthofi.com), our secure online service allows you to:
Check your payment history and see current charges
Print out flex spending reimbursement and tax receipts
Submit new insurance information
Weave: We know your time is valuable, that is why we offer two-way texting in our office. You can text our landline directly. We utilize a HIPAA complement system so that all your information stays safe. Whether you are needing to schedule an appointment, have a question regarding insurance or simply just want to say "Hi"—one of our team members will text you back and ensure that all of your questions are answered.