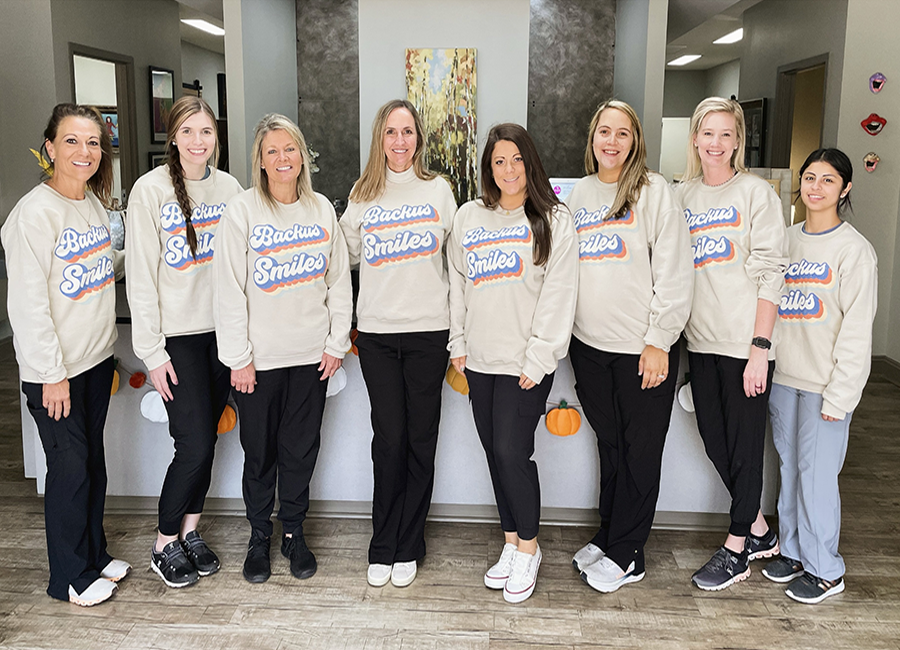 We are especially interested in making all our patients feel right at home! We have over 125 years of combined dental and orthodontic experience. Our team is trained and skilled, and we strive to provide energetic and fun-loving service to each patient. Each member of our treatment team is a registered assistant, and our office team has years of experience in treating patients with the highest level of care. We strive to stay abreast of the very latest in technology and advances by regularly attending continuing education courses and seminars through the American Association of Orthodontists, Alabama Dental Association, CPR and OSHA.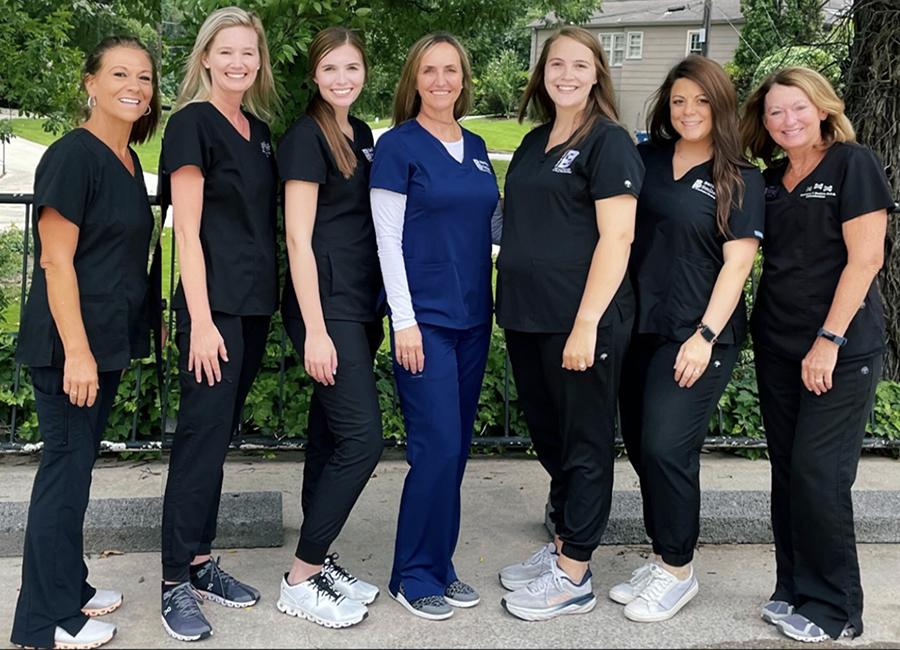 We are very proud of our orthodontic family so please take a moment and acquaint yourself with our team members: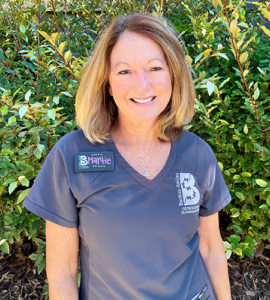 Treatment Coordinator: Martie Martindale
Marite's fun loving spirit and go get 'em attitude makes your first appointment with us SO FUN, that's what makes her such an amazing Treatment Coordinator! She has been with Dr. Backus since day 1. With over 40 years of experience in the orthodontic field, we think it goes without being said that she LOVES her job! Martie makes everyone feel comfortable from the second she meets them. She truly makes our patients feel like family! She listens to each and every patients concerns and goals and makes their smile dream a reality, along side Dr. Backus! When Martie isn't at work you will catch her on the tennis court! If you don't see her there, she is probably hanging with her sweet grandkids! You might even see her at the coolest Mexican or sushi restaurants around town.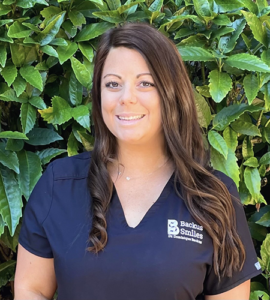 Practice Manager: Amanda Sims
Amanda is our Practice Manager at Backus Smiles and has been with our practice since 2017. She keeps us involved in the community and makes sure our patients have the best experience from the first time they hear about Backus Smiles, while ensuring the day-to-day office duties are running smoothly. Amanda is also our Financial Coordinator and makes sure all of our patients' insurance and financial needs are met. In fact, helping patients is her favorite part of the day! She loves interacting with patients and thinks that seeing the final results and happiness is the best part of her job! Amanda loves being a part of the whole team at Backus Smiles and is always willing to lend a hand to both our patients and her team! Outside of Backus Smiles, she and her husband, Zach, love to travel, cheer on the UAB Blazers, and are always up for catching live music (ANYWHERE)!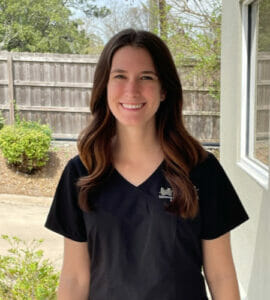 Patient Care Coordinator: Emily Beatty
Meet Emily, our amazing Patient Care Coordinator! She is the first face you see when you walk into Backus Smiles. Whether Emily is helping you and your family find the best appointment for your schedule or just chatting with you about your day, you can guarantee that she will make you feel right at home. Emily is new to the orthodontic field; she was previously an elementary school teacher! When she is not at work you will find her hanging out with husband, Preston, and her sweet pup, Beau! She is new to the Birmingham area (moved after she got married in 2023)! In her spare time, she loves exploring all the Magic City has to offer from concerts (fun fact: she is a huge Swiftie but honestly, who isn't?) to trying new restaurants and hitting all the best breweries!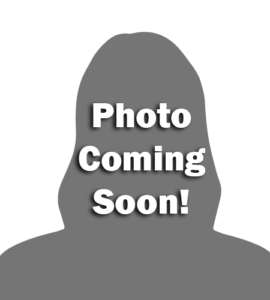 Treatment Coordinator: Aimie Marshall
Aimie's bubbly, outgoing personality makes her the perfect fit as one of our Treatment Coordinators! She loves educating patients about all their different treatment options and seeing them achieve an amazing Backus Smile! Aimie has been in the orthodontic field for 8 years. She can do it all–from marketing to scheduling, and most importantly, teaching you all about your orthodontic journey. No matter what- we guarantee you she will have a smile on her face! Aimie grew up outside of Nashville (Go Vols) but has lived in Birmingham for 25 years. When Aimie is not at work, she enjoys spending time with her husband, 3 children and friends! She also enjoys camping, cooking, entertaining and sewing.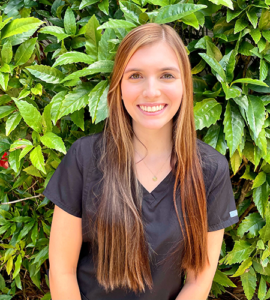 Orthodontic Assistant: Madison Myrick
Madison's eagerness to succeed in the orthodontic field is what makes her such a wonderful clinical assistant! Madison has been with our practice since 2020 and felt like family from day 1! When Madison is not at work you will find her on the lake listening to country music and camping with her friends and family or enjoying a delicious plate of pasta (who doesn't love pasta?)!!!