The Aligner System
Clear aligners straighten your teeth without wires and brackets using a series of clear customizable trays. It's virtually undetectable, which means hardly anyone will know that you are straightening your teeth.
Clearly Different
The Spark and Invisalign Systems combine advanced 3-D graphics technology with 100-year old science of orthodontics. Aligners are designed to move your teeth comfortably in small steps to the desired final position as prescribed by Dr. Backus. Each aligner is precisely calibrated and manufactured to fit your mouth. You'll be smiling like you never have before!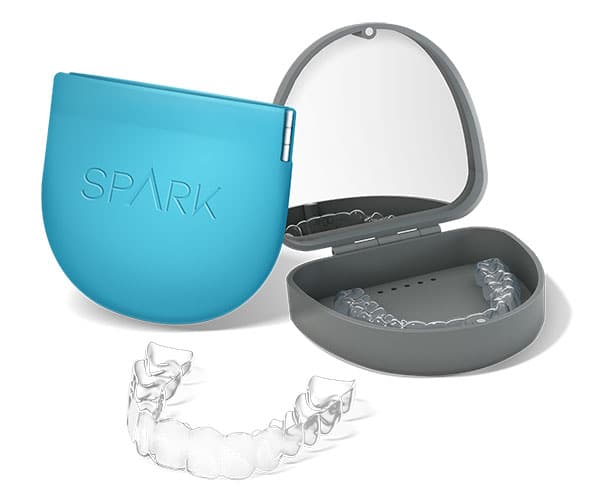 Benefits of Clear Aligners
Aligners provide the most esthetic way to get a beautiful smile, without metal. Clear aligners are worn on average twenty-two hours/day. You can then remove the aligners to eat, brush, and floss or for special occasions when you don't want your treatment to interfere with your lifestyle.
Unlike braces, clear aligners allow you to eat and drink what you'd like without the worry of breaking a bracket or loosening a wire. Office visits are typically every ten weeks, and at each visit, you'll be able to see just how much closer you've gotten to your unique smile.