Dr. Backus, a certified Damon System® provider, is using these revolutionary new braces to create beautiful smiles faster, with fewer appointments, fewer extractions of permanent teeth, and greater comfort for our patients. Damon Braces by Ormco Corporation are a unique set of brackets, as they are a self-ligating system that use a specially designed door to hold the archwire in place. One of the most significant differences between Damon braces and conventional braces is that there is no need for elastic ties to hold the wire tightly against the teeth. This causes friction and pressure, making treatment slower and less comfortable. Damon braces use a slide mechanism to hold the wire, which allows teeth to move freely, quickly, and comfortably.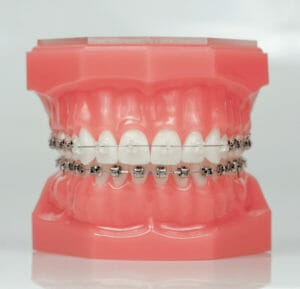 What is the Damon System?
Damon System Brackets are self-ligating brackets that comfortably move the teeth into their correct positions without excess binding and friction between the teeth and the bracket.
What does self-ligating mean? Well, think of it this way…Traditional braces is like backing your car out of the driveway with the parking brake on. You can still move the car, but there is more friction associated with the movement.
With the Damon System, it's like releasing the parking brake! This allows you to move freely and more comfortably out of the driveway.
Damon System Benefits
Reduces Side Effects, such as gum recession, bone loss, root loss, tooth extractions, and narrow arches that are common with traditional braces
Extraordinary Results – The Damon System employs an unique treatment philosophy that goes beyond straight teeth to create broad beautiful smiles. We take into account each patient's face, profile and other factors, anticipating what patients will look like in their 40's, 50's and beyond
Faster Treatment – treatment time is typically shorter than with traditional braces
Fewer Appointments – shorter treatment time means fewer appointments and a beautiful smile-faster
Greater Patient Comfort– the Damon System uses tie-less brackets that reduce the pressure on your teeth, allowing them to move more comfortably to their correct positions. This innovative approach to orthodontics ensures greater comfort throughout treatment.
The Damon System is a tool that Dr. Backus uses to create your beautiful Backus Smile! Much like how an artist uses paint and a brush to paint his masterpiece. Each smile is a work of art!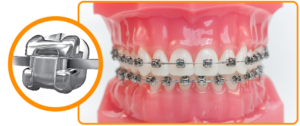 Schedule Your Consultation
Come see us at our Birmingham or Sylacauga office today for your complimentary consultation! Dr. Backus will thoroughly examine your teeth and jaw relationships. If any malocclusions (bad bites) or other orthodontic problems do exist then she will advise you on the best treatment plan for you.
We look forward to meeting you!